Who We Are
The Baseball Canada Umpire Development Committee (BCUDC) was formed by resolution of the Baseball Canada Board of Directors. It's mandate is to develop and implement umpire-related programs, curriculum and materials for amateur baseball umpires in Canada.
The BCUDC works collaboratively with the various Provincial Supervisors of Umpires in implementing umpire programs in each province.
The BCUDC is comprised of a Chairperson, and six Portfolio Leads, each with specific areas of responsibility . The members work collabaratively within the Committee structure, and with the Provincial Supervisors of Umpires, to continuously support umpire development across Canada.
---
Objectives of the Committee
The objectives of the BCUDC are as follows:
To develop amateur umpires in Canada
To increase awareness of amateur umpiring in Canada
To design and implement an umpire-centered Long Term Officials Development model that incorporates entry level, active for life and elite umpire programs, pathways, umpire instructor programs, umpire evaluator programs and administration components
These objectives will be met adhering to the following guiding principles:
Commitment to excellence
Needs-based programming for umpires and relevant stakeholders
Flexibility
Commitment to collaboration
Continuous improvement
---
Members of the Committee
The BCUDP is comprised of a Chairperson, and 5 Portfolio leads, each with specific areas of responsibility. Contact any member directly with questions or comments specific to their jurisdiction:
Jon Oko – Committee Chair jon.oko@shaw.ca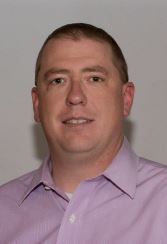 The Chair coordinates the activities of the committee, keeping time lines and deliverables in a project schedule for each portfolio. Jon Oko has been an umpire for 20 years and has a Level 5A certification. Jon's first Baseball Canada Championship was in 2002 and has worked a total of 12 nationals including 6 as a supervisor. Jon has also umpired 1 international championship working the U18 Championship in 2012 in Seoul, Korea. His professional experience includes the Canadian Baseball League, the Northern League and the Pacific Coast League. Jon is a Master Course Conductor having obtained that certification in 2007. He is a regular instructor at the Alberta Level 4/5 Superclinic and has taught at numerous Baseball Canada Caravans across the country. Jon has served as the Provincial Supervisor of Umpires in Alberta since 2004 and thus has also been a member of the Baseball Canada Umpire Committee during the same period. In recognition of his dedicated service Jon has earned the Murray Service Umpire of the Year Award from Baseball Alberta in 2002 and the Dick Willis Umpire of the Year Award from Baseball Canada in 2012. A Chartered Accountant, Jon and his significant other live in Edmonton, Alberta.
Andrew Higgins - High Performance Lead ahiggins@canadianarenaservices.com
The High Performance Lead (HPL) develops and implements programs, policies and procedures to enhance umpiring at the national and international level in Canada (Level 4/5). The HPL approves assignments at the national level and recommends assignments for international baseball. The HPL is the primary point of contacts for issues and questions around Baseball Canada rules of play. The HPL also is responsible for managing the umpire awards programs, and setting national umpire uniform standards.
Andrew began umpiring in 1992 and joined the Baseball Canada Level 4 program in 1998. Andrew has umpired at 5 Baseball Canada Championships and has supervised at 6 others. He also has supervised at the Blue Jays Tournament 12 event in 2013 & 2014. Andrew's International career includes the 2006 IBAF U18 Championships and the IBAF World Cup in 2007 & 2009. Andrew is a Master Course Conductor and has taught at superclinics in every province except Quebec and Manitoba.
Mark Jones – Grassroots Lead mark351407@gmail.com
The Grassroots Lead (GRL) develops and implements curriculum, programs, policies and procedures to enhance umpiring at the entry level and active for life level in Canada (Levels 1, 2 and 3).
Previously a member of the Instructor Development portfolio, Mark is pleased to assume the duties of the grassroots committee. Mark's umpire career began in 1986, and has been in the Baseball Canada program for 25 years. Mark has umpired in 8 Baseball Canada Championships and supervised at 7 others. Mark completed the Baseball Canada Caravan in 2002, achieving his senior Course Conductor status and went on to achieve his Master Course Conductor status in 2014. Mark has been active in umpire administration in the province of Newfoundland and Labrador since 2001 and in 2009 assumed the Umpire Supervisor role in Newfoundland and Labrador. Mark also joined the Baseball Canada Umpire Committee that same year. Mark is also very active in the local umpire scene, actively umpiring games in several leagues and conducting clinics each year as well. Mark also wishes to acknowledge long time umpire leader Dave Buckingham as providing the leadership and mentorship that has supported him for so many years.
Rhonda Pauls - Mentorship, Diversity & Wellness ladyblue.uic@gmail.com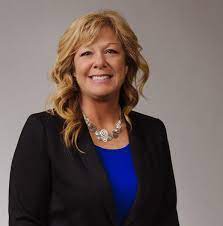 The Mentorship, Diversity and Wellness Portfolio Lead shall be responsible to design and implement inclusive curriculum, programs, resources, and practices that promote and support growth, diversity, and equitable development opportunities for umpires. This portfolio will support and work with other portfolios to help design and adapt accessible programming and resources that enhance umpiring from the initiation to the national levels in Canada.
Rhonda Pauls was named as the Baseball Canada Umpire Developer of the Year in 2021. She has umpired at the national and international levels since 2011, having worked 5 National Championships, the America's World Cup, and the Pan Am Games. Rhonda is also a national umpire supervisor and Master Course Conductor, having most recently instructed prospecitive umpire Clinicians at a Caravan in Nova Scotia.
Rhonda was President of the British Columbia Baseball Officials Association for many years, and is currently the Executive Director of Baseball PEI. In addition, Rhonda has twenty-five years of experience as a public sector elected official, multi-sport coach, with the perspective of a high-performance athlete and elite level official plus the highest commitment to the responsible management of youth programming. She has fifteen years of experience building capacity, guiding and directing professionals and volunteers in sport.
Ed Quinlan – Supervision & Evaluation Lead ed.quinlan@telus.net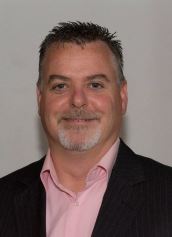 The Supervision & Evaluation Lead (SEL) develops, implements, and manages competency-based evaluations matrices, assigns supervisors to Baseball Canada Championships,and develops and implements supervision training curriculum and programs. This portfolio is also responsible for enforcing umpire discipline standards, creating and updating positioning manuals, and providing standardized content for national umpire clinics held in each province.
Ed Quinlan has been umpiring since 1990 and is currently a level 5A umpire with Baseball Canada. He umpired his first national (Baseball Canada Cup) in 1995 in Kitchener/Waterloo, ON and has done a total of 6 Baseball Canada Championships, 1 international (2003 – Curacao) and has supervised at 6 additional Baseball Canada Championships. He is currently a Master Course Conductor, and has taught at 8 Baseball Canada Caravans across Canada. He is the Supervisor of Umpires for Baseball Ontario (since 2000) and Treasurer (since 1999) and has won the Baseball Ontario's President's award (1999) along with Director of the Year (2007). Ed is a Regional Director with H&R Block Canada, Inc. He currently provides leadership to the Central Canada Region, consisting of 13 Districts and 174 offices. He joined H&R Block in a seasonal role in January of 1990 and joined their management team in August of 1996. He has held various positions including District Manager, Senior District Manager, Manager –Business Development and currently Regional Director. Ed is married to Natasha and they have two children.
Ron Shewchuk - Instructor Development Lead ump28@mymts.net
The Instructor Development Lead (IDL) develops and implements programs, policies and procedures to enhance umpire instructing in Canada. The IDL is responsible for the Baseball Canada Caravan system and program and Master Learning Facilitator/Learning Facilitator training in Canada.
Ron Shewchuk began his umpiring career in 1980. He has umpired 15 national tournaments and supervised at 11 more. Internationally, Ron has umpired at 9 events including the 2008 Beijing Olympic games. Ron was the Supervisor of Umpiresfor Manitoba from 1982-85 and founded the Manitoba Umpire Committee. He continues to sit on the committee to this date. He has been the Lead Instructor at 12 caravans held throughout Western Canada. Previous to this, Ron sat on the Baseball Canada High Performance Committee and is a past member of the international selection committee. In 2001, Ron received the Dick Willis Award as Canada's umpire of the year. The retired school principal resides in Minnedosa, Manitoba. He remains an active on field umpire.
Chris Wilhelm – Communciations Portfolio Lead cwilhelm64@outlook.com
The Communications Portfolio Lead (CL) is responsible for coordinating communications for the Baseball Canada Umpires' Committee. The Committee is committed to enhancing its communication with umpires across Canada, and the Communications portfolio supports this for each of the other Portfolios through effective use of social media, the Baseball Canada website, and various other communication tools. This portfolio is also responsible for ongoing updates to the Umpire Committee Operations Manual.
Chris Wilhelm began umpiring in 1993. He has worked at 15 national championships, including 9 as an umpire and 6 as a supervisor. Chris also has umpired at 2 International events. Chris has been a member of the Baseball Ontario Umpire Committee since 2001, where his responsibilities include coordinating the Ontario Level 3 SuperClinic program. In 2006, Chris was the recipient of the Don Gilbert Level 4/5 Umpire of the Year award for his work and leadership provincially. A Master Course Conductor since 2005, Chris has instructed at 7 Baseball Canada Instructor Caravans across the country. Chris has recently retired from a 29 years career in education, and is now enjoying a rural lifestyle, living in a 170 year old farmhouse with his wife in Staffa, Ontario, and spending time with his two young grandsons.
---